Ways to Support Your Library
 
Donating to the Library—the gift that keeps on giving:
(You DO NOT have to have a Paypal Account, you only need a credit card)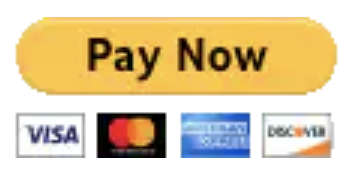 Material Donations:
If your books/DVDs/CDs/Video Games are in great shape, but you have no need for them, you may donate the materials to the library;  materials either wind up in our collection or in our "Used Books/Goods Sale,"--which in turn still helps the library bring in donations!
Memorial Donations:
Donations made in honor of a deceased loved one result in a memorial placard in a new book, celebrating the life of this person (inform the Library of a particular subject/author of interest when donation is made).
Memorial Donations of $100 or more ensures that the deceased loved one's name will also be engraved on a plaque on our Memorial in the front entrance of the Library.
Designating the Library as your Beneficiary:
You may designate the Library as your Beneficiary in the following areas:
Financial Accounts
Life Insurance
Retirement Plans
To designate the Library as a beneficiary of your retirement plan, your insurance, or a bank or brokerage account, please note the Library's full legal name, address, and Federal Tax ID Number are:
Ada Public School District Library
320 N. Main St.
Ada, OH 45810
Tax ID: 34-6400002
Naming the Library in your Will or Codicil:
Charitable bequests to the Ada Library help us continue to meet our mission of stimulating scholarship and advancing knowledge by providing access to all varieties of materials. Including the Ada Library in your estate plan is as simple as consulting with your attorney or other financial advisor to make sure that the bequest you've chosen works as part of your estate plan.
If you already have a Will or Living Trust, you may add the Library as a beneficiary through a Codicil or trust amendment.  Bequests to the Library are not subject to estate tax. 
Friends of the Library:
The Friends of the Ada Public Library is a volunteer, non-profit organization dedicated to enhancing the Library in our community. Friends help promote the library, develop activities, present special programs, and encourage reading and use of the Library.
In an attempt to revitalize the Friends of the Library group, the library is holding a Friends membership drive. Join now!
Membership dues:
Full time Student: $5
Individual Member: $10
Family: $20
Patron status: $75
Lifetime Member: $200
For more information on the Friends group, or for membership application, call or stop by the library, or click here.
Volunteering:
Volunteers may call or stop by the library to speak with the library director for information on volunteering.