Coming Soon!
Get in the Holiday Spirit: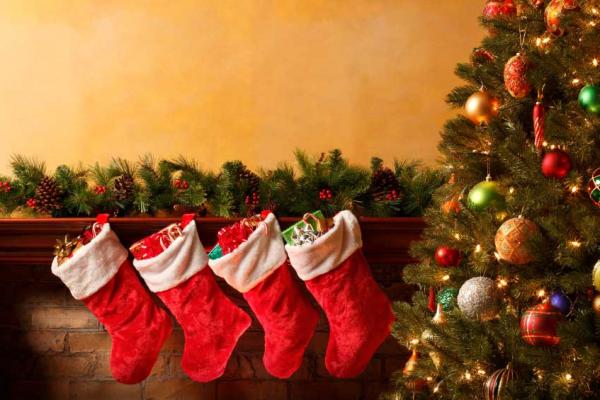 *Tuesday, Dec. 2nd, 6:00p.m.-8:00p.m. Seasonal Crafting w/ONU Art Professor, Melissa Mancuso
(AGES: 6th-12th grades & Adults)
*Thursday, December 4th, 6:00p.m.-7:30p.m. Santa's Visit to the Library
*Saturday, December 6th, 10:30a.m.-11:30a.m. Local Author, Lynne Scott, will be signing books at the Library
*Thursday, December 11th, 6:00p.m.-7:30p.m. Gingerbread Houses
(please call the Library to sign-up!)
*Friday, December 12th, 3:30p.m.-4:30p.m. Gingerbread Houses
(please call the Library to sign-up!)
3rd Annual Holiday Silent Auction
Stop by the Library between Monday, November 24th-Saturday December 6th to put in a bid on one of our holiday baskets! Baskets are donated by local businesses and individuals, and make wonderful gifts for the holiday season, and also help the Library raise funds for our Summer Reading family programs--we've been able to raise over $2,000 the past two years!
If you'd like to donate a basket or gift, think outside the box! Businesses/organizations/individuals who choose to donate should drop their basket or items off at the library by closing time, Saturday, Novemb
er 22nd. The library will have the cellophane and ribbons and will wrap the baskets. Donations are tax-deductible.
Persons with other questions may stop by or call the Ada Library (419-634-5246).
Feet for Fines 2014!
Now - December 13th patrons may pay off their library fines and help others at the same time! The program is sponsored by the ONU Women, in collaboration with the Friends of the Ada Public Library.
Here's how it works: Patrons may pay library fines (not eligible for lost book fees) in the following manner:
1 pair of NEW kid's shoes (no flip flops) = $5 worth of fines
1 pair of NEW gloves = $5 worth of fines
1 NEW hat or scarf = $5 worth of fines
1 pair of NEW kid's socks = $1 worth of fines

All of the collected items will be donated to Helping Hands, a Hardin County charity.
TWEEN (4th-6th grades) BOOK GROUP:
Friday, December 5th, 4p.m.
A Christmas Carol, Charles Dickens
*Kids will quickly discuss the book, then enjoy pizza and snacks, and watch A Muppet Christmas Carol*
Click here for a book description.
TEEN (8th-12th Grades) BOOK GOUP:
Thursday, December 18th, 4p.m.
Dash & Lily's Book of Dares, Rachel Cohn; David Levithan
Click here for book description.
Book Discussion Group
Join us on Tuesday, December 2nd at 7p.m. to discuss:
*READERS CHOICE*
Bring a book you loved, or one you are currently reading and enjoying, to share with the group.
AMISH BOOK GROUP:
Join us as we discuss books that feature Amish and/or Quaker characters and stories.
Tuesday, December 16th, 1p.m.
Christmas in Sugarcreek, Shelley Shepard Gray
Click for book description.